Video Creator University Prizes & VIP Perks!
We have teamed up with leading organizations in the industry to provide Video Creator University attendees with access to the latest tools and software for their workflows. 
Whether you are a beginner looking to launch your creative career or an intermediate creator looking to improve current workflows, learn what your VIP pass could give you access to! 
All VIP Pass holders will gain access to the following assets: 

Smartsound Cloud is the only solution that perfectly matches our music and sound effects to your content. Simply change the length of the music tracks with one click in our browser application and it will automatically adjust and stay fully coherent. Upgrade your video with 50,000+ sound effects and 4,000+ adaptive music tracks written by professional composers! 
All attendees will receive 1 coupon code for 4 months of personal license for FREE access to the platform. BOOM Library was founded in 2010 by award-winning audio guys from Dynamedion, the powerhouse game audio studio based in Mainz, Germany, and prides itself on providing high-end sound libraries and audio plug-ins for all media and audio professionals! For more than a decade, the Boom sound library has supported various projects such as "Microsoft Flight Simulator 2020", "Star Wars Jedi: Fallen Order" and "Fortnite" as well as trailers for The Mandalorian, Loki, Dune, and Rogue One – just to name a few. Both sound professionals and beginners alike appreciate BOOM products.
All attendees will receive a 25% general discount coupon code for BOOM Library.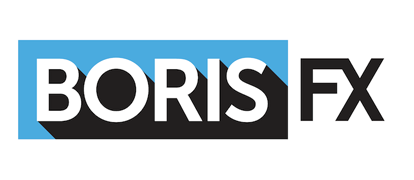 At Boris FX, their single overriding purpose is to make you and your work look amazing.
Continuum, Sapphire, and Mocha are their special effects software tools, used to create the highest quality, most stunning visual effects available today. Without a doubt, you've seen BorisFX software at work in the biggest summer blockbuster movies, the hottest TV shows, the most shared online video clips, the nightly broadcast news… basically everywhere!
All attendees will receive a 6-month subscription to Continuum FCP (valued at $150).

ProSound Effects (PSE) develops world-class sound effects libraries and software to help creators bring ideas to life through sound. Award-winning freelancers, teams, and media companies working in film, television, games, and beyond rely on our sound effects libraries and software to fuel creativity, finish projects faster, and deliver their best sound. 
All attendees will receive 1 free month of access to SoundQ along with their registration. Toolfarm.com, based in San Francisco, is a leading reseller and distributor of video software products and plugins, with an emphasis on After Effects and 3D Animation tools. Toolfarm is known for its distribution focus, high-quality customer service, and training.
All attendees will receive a 5% discount on everything on ToolFarm.
Win up to thousands of dollars worth of raffle prizes courtesy of our sponsors!
We will give out raffle prizes all throughout the event during live sessions and panel events. We have the following prizes confirmed.
10 eBooks of Final Cut Pro Efficient Editing by Anderson. (value $36.99). 
Final Cut Pro Efficient Editing is a comprehensive best practice guide for all editors. You'll not only learn how to use the features but also find out which ones are the most important and when you should use them. With the help of practical examples, the book will show you how typical footage can be assembled, trimmed, colored, and finessed to produce a finished edit, exploring a variety of techniques.
One free year of Ecamm Live Pro with an hour of 1:1 consultation time with Doc Rock. 
Ecamm is a powerful live streaming app called Ecamm Live. It can help you do just about anything with video, but it's also incredibly easy to use so anyone can be up and running in minutes. Don't miss your chance to consult with top creator, Doc Rock.
BOOM Library was founded in 2010 by award-winning audio guys from Dynamedion, the powerhouse game audio studio based in Mainz, Germany, and prides itself on providing high-end sound libraries and audio plug-ins for all media and audio professionals. You can win any of the following prizes:
1 license to the CORE 3 Creator ($800 value)
CORE is the library bundle series from Pro Sound Effects that delivers everything you need to create your best sound. Boost creativity, workflow, and quality with comprehensive collections of go-to sound effects for every project – curated from Academy Award®-winners and world-class recordists.
1 Creator's Best Friend license (value $9.99)
Intelligent Assistance develops workflow tools for Final Cut Pro and Premiere Pro for moving between NLEs, reporting edits, specialized tools for Film and TV production, and Creator's Best Friend to convert your Project Chapter Markers to YouTube and Vimeo Chapter Markers.
Creator's Best Friend creates YouTube, or Vimeo Video Chapters from Final Cut Pro X Project Chapter Markers or Premiere Pro Sequence Markers.
1 Titler Live Present License (value $799)
Courtesy of NewBlue, the Titler Live Present delivers affordable, broadcast-quality graphics and video overlays for businesses, classrooms, event production studios, religious gatherings, town halls, virtual meetings, and more.
Since Titler Live, its first on-air graphics package for live broadcasts, NewBlue products, and technology have been deployed year after year by leaders in the broadcast, sports, corporate, education, and the house of worship markets.
1 BaseHead Standard Edition (value $449) and 1 BaseHead Ultra Edition (value $649)
Basehead makes an Enterprise-class Sound Effects Search Engine and SFX Streaming Platform service designed by top working Hollywood Sound Designers. It's constantly evolving and moving forward with rapid development and the Ultimate companion program for your DAW or video editing suite to drastically speed up your daily workflow.