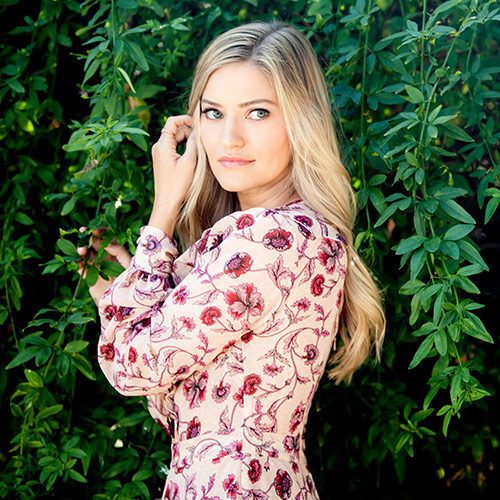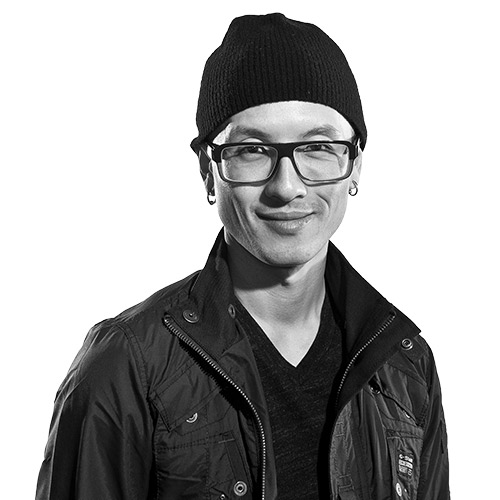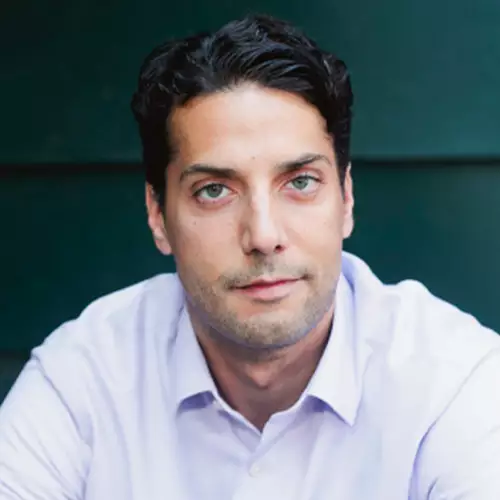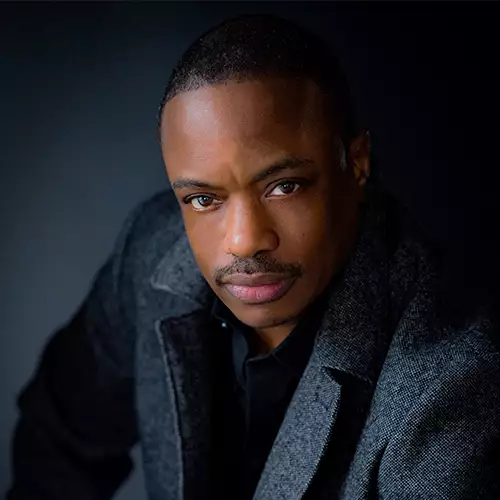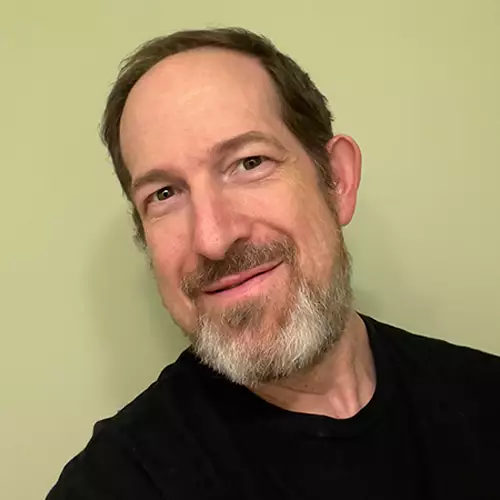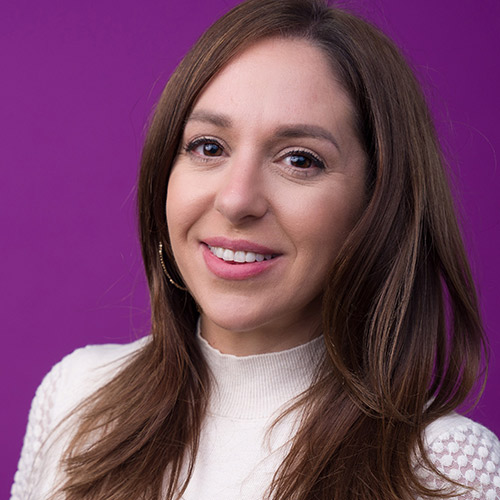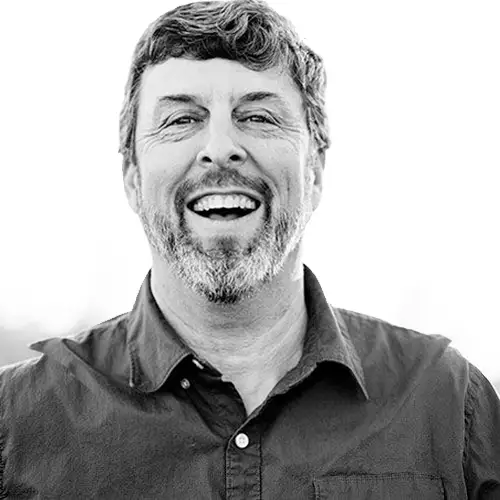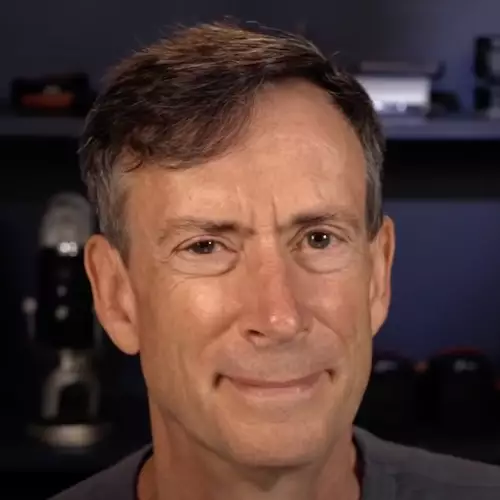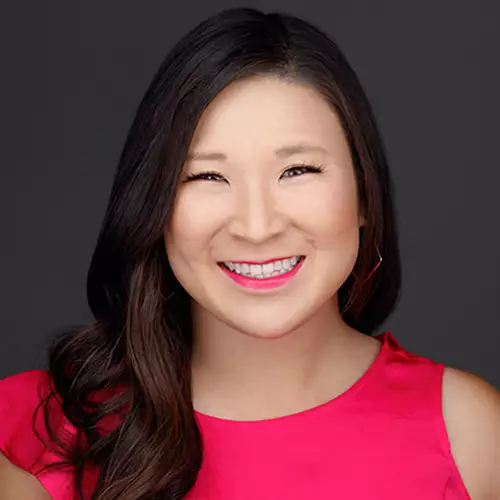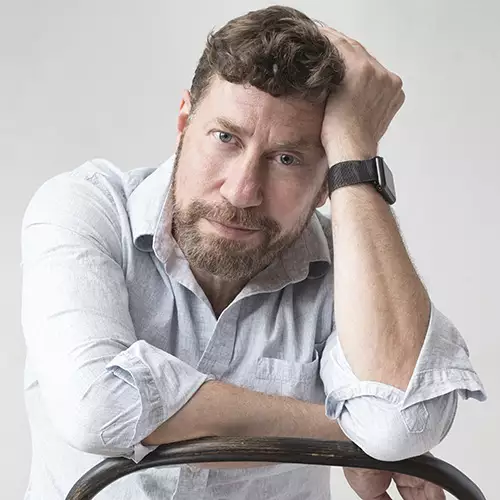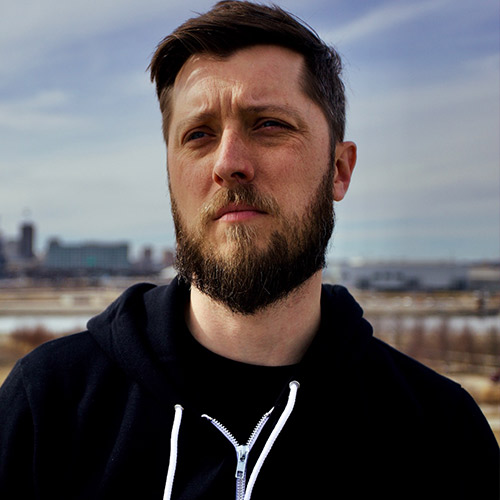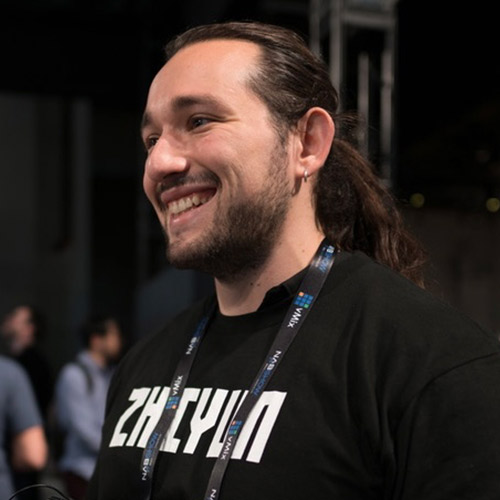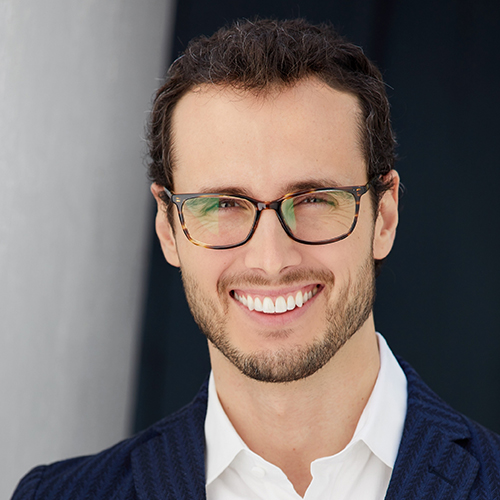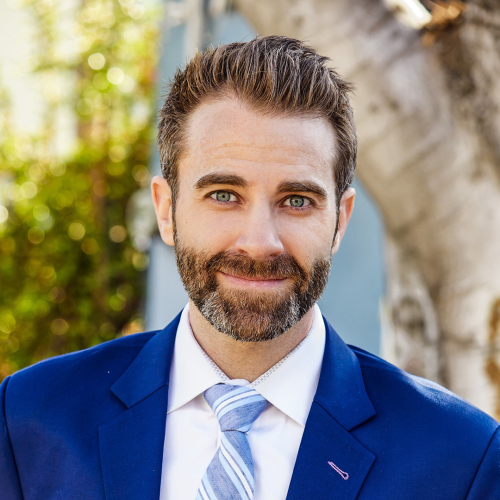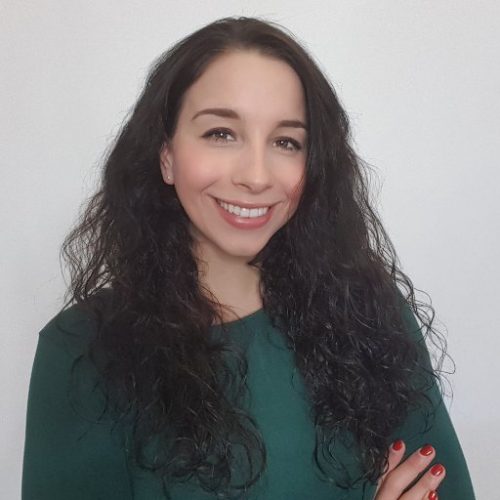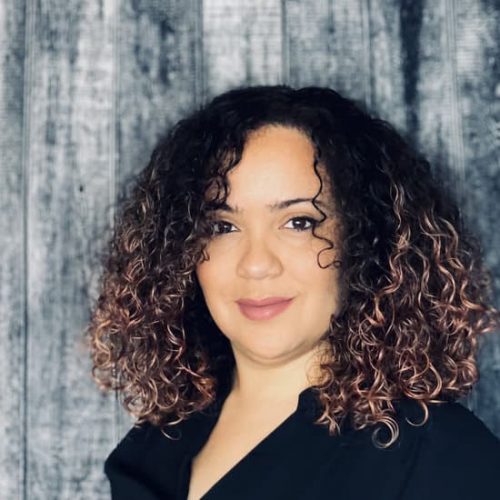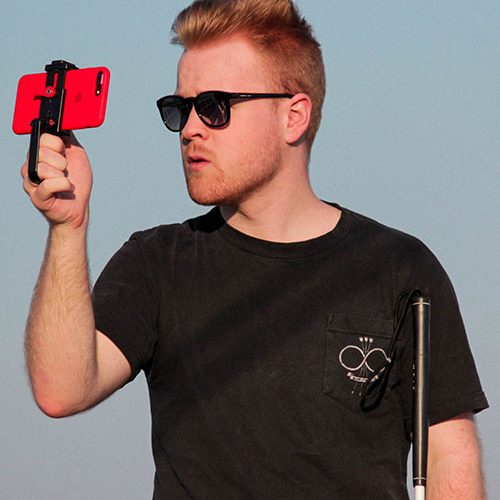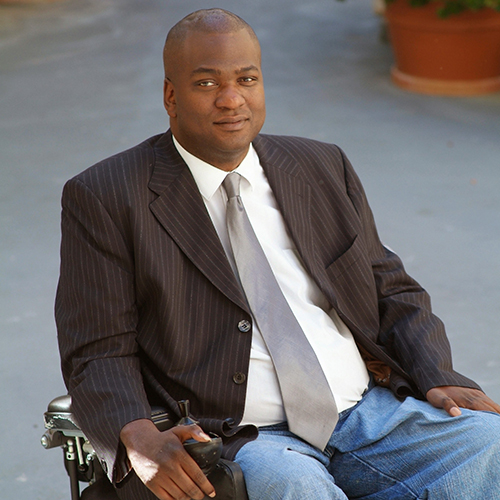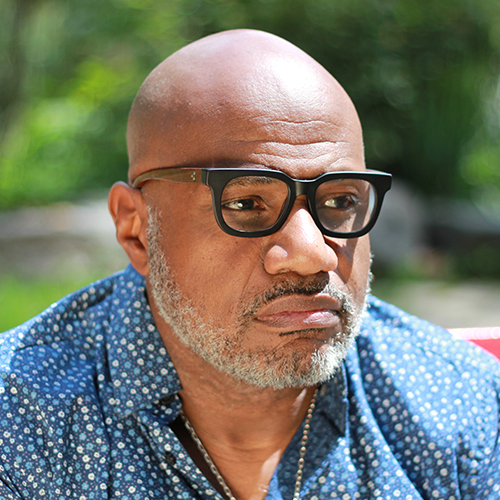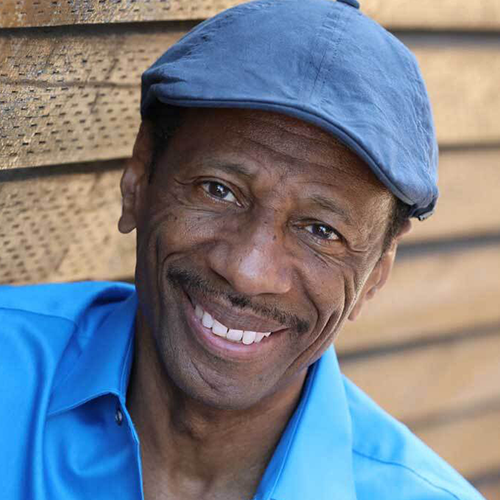 Techie, Gamer, Vlogger, and Digital Creator
Keynote, Justine Ezarik
Justine Ezarik is a one-woman digital phenomenon: techie, gamer, vlogger, and digital creator. She is one of the top female personalities online. Justine was named one of the Hollywood Reporters 50 most powerful digital players as well as one of Maxim Magazine's Hot 100. In 2014, she was on Time's Most 100 list and in 2012, she was ranked the #6 most influential personality by The Daily Beast's Digital Power Index, amongst the rankings of Lady Gaga and YouTube co-founder Chad Hurley. Justine published her first book, I, Justine: An Analog Memoir, in June 2015 under Simon & Schuster and is a New York Times Best Seller.
A popular brand ambassador, Justine has worked with partners such as Google, Lays, Mattel, Microsoft, H&R Block, Toyota, Canon, Intel, eBay, P&G, Starbucks, Banana Republic, Samsung, Nestle, Pizza Hut and DJI Drones. She has been featured in numerous magazine and publications from The Chicago Tribune to Fast Company and Maxim Magazine and also appeared on shows such as Chopped, The Celebrity Apprentice, Dr. Oz, The Talk, The Rachael Ray Show, The Vampire Diaries, Criminal Minds, Law & Order, E!, MTV.
Emmy Award-winning Designer and Founder of The Futur
Keynote, Chris Do
Chris Do is a loud introvert, an Emmy award-winning designer and director, CEO, and founder of The Futur—an online education platform that teaches people how to make a living doing what they love.
Mr. Do has given talks and conducted workshops on Marketing, Sales, Negotiations, Pricing & Budgeting, Mindset, Content Marketing, Community Building, and Personal Branding.
He has taught Sequential design for 15 years at the Art Center College of Design. Additionally, he has lectured all over the world including Entrepreneurs' Organization, Adobe MAX, Digital Design Days, Awwwards, The Design Conference, Birmingham Design Festival, Creative South, AIGA national conference, Motion Conference, MIT, Bend Design Conference, VMA Design Conference, Graphika Manila, Create Philippines, Rise Up Summit, RGD Design Thinkers, Cal Arts, LA Art Institute, Otis College of Design, UCLA, MGLA, CSUN, Post Production World, Adobe Video World, and SDU.
Director of Product Marketing, Continuum at Boris FX
Nick Harauz
Nick Harauz, is the Director of Product Marketing, Continuum at Boris FX. He has over fifteen years of experience as an Adobe, Avid, and FCP certified trainer.
Harauz is regarded within the post-production community for his deep knowledge of host applications mixed with a relatability that keeps students engaged. He is a regular guest speaker at Adobe MAX, has written a book on Apple Motion 5, and is currently writing his second book entitled "Finding Creativity in Uncertain Times," which will feature a corresponding LinkedIn Learning course.
In addition to his training expertise, Harauz has worked as an editor and motion graphics artist for domestic and international clients, including Proctor and Gamble, Virgin Mobile, and Blackberry. He has also directed and filmed noted celebrities including Lady Gaga and Richard Branson and co-edited the feature documentary My Father and the Man in Black, the untold story of Johnny Cash.
CEO / Editor-in-Chief, This Week In Photo (TWiP)
Frederick Van Johnson
Frederick has been a professional photographer since 1989, and he is also a passionate entrepreneur and marketer.
He is the host and Editor-in-Chief of "This Week in Photo aka TWiP", one of the world's most popular photography podcasts, and also the founder of TWiP PRO, a highly engaged and exclusive community of photographers.
Frederick began his career as a Combat Photojournalist in the United States Air Force, where he served for 8 years and was decorated multiple times for his work in the field. Frederick's squadron at Vandenberg Air Force Base was among the first in the armed forces to receive and put into daily action DSLR camera equipment. As a result, Frederick was awarded the prestigious Air Force Commendation medal for his key role in facilitating the USAF's transition from film-based photography to digital.
After the military, Frederick went on to study visual communication and marketing at the University of California in Santa Barbara, California, ultimately becoming Chairman of the Board at Brooks Institute of Photography.
An Apple alum, Frederick was also instrumental in the development of iPhoto, Aperture Apple's award-winning photo management application.
Today he lives in the San Francisco Bay Area and continues to make photographs, record the podcast, and binge on Netflix whenever possible.
CEO & Founder of J Greenberg Consulting
Jeff Greenberg
Jeff I. Greenberg has over two decades of experience as a Post-Production consultant and Master Instructor (trainer for other trainers) for Adobe, Apple, Avid and Black Magic Designs, specializing in the areas of editorial, workflow, compositing, sound, color grading and compression.
He's the Owner of J Greenberg Consulting and for a decade was the Principal Instructor for Future Media Concepts. Find me here as well.
Consistently voted as one of the top seminar speakers/interviewers, audience's feedback includes depth of subjects covered, approachability and student-centered teaching that helps keep them up to date on industry standards. Jeff teaches seminars at events such as NAB, IBC, CES and Inter BEE. He's the chair for the Editors Retreat, an annually held exclusive getaway for editors.
Jeff is a published author of several books on the subject of editing and post-production. He recently finished a book on Adobe Premiere Pro Studio Techniques (Adobe Press.) Jeff writes for various blogs and creates training materials for Lynda.com.
He's happy to talk to you about consulting and helping you find solutions for your training needs.

Plum Productions Video Founder
Jenn Jager
When Jenn Jager started Plum Productions Video, she had a vision: a woman owned business where projects began with a collaborative spirit between creatives and clients. In the past decade, Plum Productions has grown into one of South Florida's busiest production houses, with clients ranging from SAKS 5TH Avenue, Newell Brands (makers of Oster, Mr. Coffee, Sunbeam and others), and the University of Michigan.
In 2018, Jenn started her own YouTube channel where she gives tips on video marketing strategies. Her audience has swelled to more than 100,000 subscribers from every corner of the world. In March of 2021, she launched a new channel, "Jenn Jager Pro Tutorials" which is solely focused on helping editors sharpen their Final Cut Pro and Apple Motion skills. Jennifer is very involved in the Boca Raton community. She is an active member of the Boca Raton Chamber of Commerce, and also serves on the Board of Directors of the Best Foot Forward and Golden Bell Foundations, as well as the Spirit of Giving Network. She was named one of Boca Life Magazine's "40 under 40 to Watch" and Boca Raton Chamber of Commerce "Person of the Year" in 2015. In 2017, Plum Productions was named Small Business of the Year by the Boca Raton Chamber of Commerce.
Owner, Ripple Training
Steve Martin
Steve Martin is the creative force behind Ripple Training and has been using and teaching Final Cut Pro since 1999. Since Final Cut Pro's introduction, he has introduced thousands of people to Final Cut Pro through his classes, workshops and training products. He has consulted and/or trained for Apple, Adobe, Blackmagic Design, Disney, Hulu, Sony, and other companies. He loves underwater videography and is huge LEGO enthusiast.
Creative Partner of Ripple Training
Mark Spencer
Mark Spencer is a creative partner with Ripple Training, producing tutorials and plugins for Final Cut Pro, Motion, and Davinci Resolve. He is a video producer, editor, trainer and writer, and is the author or coauthor of 5 books on Motion and Final Cut Pro, including the Apple Pro Training Series Motion 5.
Website:www.rippletraining.com
TravelingJules | Manfrotto Ambassador | The Video Hustle
Juliana Broste
Juliana Broste, "TravelingJules," is an 12x Heartland Emmy award winning Travel Video Journalist–a producer, shooter, writer, editor and host. Whether you spot her in front of the camera or behind the lens, you'll recognize this fierce female filmmaker sporting pink lipstick and an armful of camera gear! She calls Denver, Colorado her home and her launchpad, where she springs off to adventures near and far. Maybe you've seen Jules on CNN Airport Network waiting for a flight. She's also been spotted on networks like PBS, Local Now, Matador Network, Lonely Planet, USA TODAY, Viator and beyond. Jules recently got back from a round the world storytelling adventure as Bumble's Global Connector Bee. Travel brands and tourism boards are big fans of Jules – her enthusiasm and joie de vivre make her vlogs a delight to watch. Jules is also a global Manfrotto Ambassador, always up to date on the latest camera tools and trends. She shares creative and technical tips on her website, The Video Hustle. Jules serves on the Board of Governors for the Heartland Chapter of the National Academy of Television Arts and Sciences. She is also a Travel Massive Colorado chapter leader. In her spare time, you'll find Jules snowboarding in Vail where she is a certified instructor. Come along for the adventure with TravelingJules on Facebook, Instagram and on her travel vlog on YouTube. Happy travels!
Website:www.julianabroste.com
Award-Winning Writer / Producer / Director
Abba Shapiro
Abba Shapiro is an Adobe and Apple Master Trainer, certifying university and training center instructors to teach Adobe Premiere Pro. Abba is an award-winning writer/producer/director. He has worked for a wide range of commercial, corporate and federal clients, including: USA Today, NASCAR, The Associated Press, NASA, Univision, Major League Baseball, Showtime, Viacom, The Discovery Channel, and CNN. Over the past 15 years Abba has created on-line training courses covering everything from Video Editing and Color Correction to how to shoot, light, and edit an interview. His courses air on CreativeLive, LinkedIn Learning, and RippleTraining. He is also the author of several video editing books. Abba also is a regular speaker at several international broadcasting conferences including NAB, IBC, InterBee, Photoshop World, and AdobeMAX. Some of the courses he teaches include, Video Editing, Scriptwriting, and all aspects of Video Production. When Abba is not bouncing around the globe teaching and consulting, he is probably following his passion, chasing light and shooting photos
Filmmaker & YouTuber
Matthew O'Brien
Matthew O'Brien is a filmmaker and YouTuber based in Omaha, Nebraska. Matthew has worked as a professional video editor for the last 10+ years on projects ranging from concert video content for performers such as Jennifer Lopez, Gwen Stefani, and Ariana Grande to short films, documentaries and corporate video through his production company Midland Pictures. Matthew's YouTube channel has nearly 19k subscribers, and he makes content about video editing and post-production that's meant to help viewers master Final Cut Pro so they can spend less time troubleshooting and more time creating content.
Website:www.matthewobrien.co
Cinematographer & Owner, Momentum Productions
Josh Morgan
Josh Morgan runs a video production company in Los Angeles called Momentum Productions. Over the last decade, Josh has taken his knowledge of video editing and film equipment to the internet, teaching ways of the trade. On Instagram, he has been showing viewers how to create fun special effects in under one minute, while on YouTube, he has been focusing more on gear reviews, filming techniques, and digital manuals for multiple brands.
CEO & Founder, TSMA Consulting
Ryan Walker
Ryan's resumé spans a decade of digital marketing and media, from leading the west coast experiential team for Diageo, to negotiating the first influencer partnership ever done with Uber.
As the founder and Chief Executive for TSMA, his unique perspectives on digital consumer behavior, organic social growth acceleration, and content placement algorithms has informed the marketing decisions of numerous celebrities and Fortune 500 businesses.
Website:https://tsmaconsulting.com/
Executive Vice President, SAG-AFTRA, COO, TSMA
Ben Whitehair
Ben has been a champion for social change through art and business for the last twenty years. Alongside leading the operations of TSMA, he sits as Executive Vice President of the performer's union, SAG-AFTRA, is a certified business and mindset coach, and has built and scaled numerous successful businesses.
Website:https://tsmaconsulting.com/
Broadcast Journalist & Content Creator, Lumatouch
Caroline Scott
Caroline Scott is a broadcast journalist and content creator with a passion for engaging audiences in new and exciting ways. Her work in video has led Caroline to produce a variety of documentaries, news bulletins and short films across the globe. Now, she's ditched desktop editing for smartphone content creation, and is proud to be a champion of mobile editing, and is a certified LumaFusion trainer – the most advanced editing app for professionals. Over the past few years, she has trained hundreds of media professionals in mobile video production and social media strategy, with clients including RTÉ, TV3, Sky News, Norwegian Institute of Journalism, and the Thomson Reuters Foundation.
Producer - Datzi Media & Professor - PBAU
Danilda Martinez
Danilda is a content producer/editor of documentary, corporate, live event, and editorial productions. In her role of Asst. Professor of Digital Media Production at PBAU, she strives to inspire her students to create compelling narratives using the most current storytelling tools and tech. During her time as a content producer for Bankrate, a Fortune 500 company, Danilda produced editorial video and multimedia content with personal finance experts and celebrity influencers from around the country. She also produced live news segments along with major networks Fox, CNBC, Bloomberg, CNN, and ABC. As an entrepreneur & consultant Danilda produces traditional media and explores 3D storytelling with Datzi Media. She co-founded Immersive Spaces, a virtual tour company in South Florida. Danilda's work can be seen on NBC Peacock Network, National Geographic, Hulu, ESPN, ESPN Deportes. Danilda is truly passionate about sharing stories about people and brands, and seeks to connect people through her stories. She is regularly invited to speak at events on media, leadership, and women's empowerment as an expert on digital media and storytelling. She enjoys finding beauty in the ordinary through abstract photography, loves good conversations over coffee in person, or virtually.
Website:http://danilda.com/
Creative Director and Master Trainer
Ian Robinson
Ian Robinson is a creative director and trainer specializing in motion graphics and visual effects. Working in broadcast for over 20 years with such clients as Discovery Channel, National Geographic International, PBS, and Google. As an author and trainer, Ian has been working with Adobe Learn developing After Effects training both online and in-application. He is also the co-founder of the online learning website Creative111, an author for LinkedInLearning, and has written books for Peachpit and Adobe Press. When he's not designing or teaching, you can often find him exploring the rocky mountains of Colorado.
Website:https://creative111.com/
James Rath
James Rath is a legally blind filmmaker who pursued his passion for visual storytelling in part thanks to accessible technology such as the Mac, and iPhone. Through his films and documentaries, he aims for the audience to see different. On his YouTube channel, he's personally interviewed Tim Cook, the CEO of Apple, discussing the company's values and history of creating accessible products. His commercial films that promote authentic casting for the disability community has been awarded three Cannes Lions International Festival of Advertising awards.
Website:https://jamesrath.la/
Accessibility Consultant & Brand Ambassador
Paul Amadeus Lane
Paul is an accessibility consultant, brand ambassador, and a founding member of United Spinal Association's Tech Access Group launched in 2020, a high level influencer and user group dedicated to informing tech innovation R&D and UX on behalf of consumers with mobility disabilities. Paul's talents and passion to impact inclusion and accessibility through technology are building an important collaboration between tech innovation and the disability community. 
Almost  20 years ago, after being involved in a multi car collision that left him a C-6 quadriplegic. Paul was undeterred and inspired to live his dreams by graduating with honors from the Academy of Radio and Television Broadcasting in 2006. By 2015, he became the Bureau Chief of ABC News Radio Affiliate  KMET AM/FM & Streaming TV, and went on to host and co-host various successful morning shows where his positive and enthusiastic outlook on life earned him a dedicated following.   
His long time fascination with technology intersected with his career path when in 2016, he hosted TECH Zone focused on gaming , entertainment, sports, health and education complemented by his own experience using and accessing tech as a quadriplegic. His list of technology and accessibility conference and media roles is impressive as a keynote speaker, moderator, interviewer and host. Highlights for Paul include interviews with Maya Angelou, panel moderation at the E3 gaming conference, and a keynote address at Playstation's headquarters.  Paul also works with AAA Game development studios as a Accessibility Consultant.
Advertising Production Professional
Von Harris
Von Harris is an advertising production professional currently based in New York City. As a Swiss Army Knife of the advertising industry, Harris runs a tight ship as a Diversity, Equity and Inclusion Specialist at TBWA\Chiat\Day. Having earned his salt at world-class agencies like BBDO, Zimmerman and Hill Holliday, Von's advice is highly valued by key decision makers and clients at Fortune 500 companies such as Nissan, Verizon Wireless, Stainmaster Carpet and Depo-Provera. 
As a side hustle, Von is also a filmmaker/producer, motivational speaker and a certified life coach.  With a passion for social justice and inclusion for all, he has become an outspoken advocate for people with disabilities.
Von Harris earned his BA in Advertising and Mass Communications from the University of South Carolina and a MA in Media Studies from the New School University.
Comedian, Actor, Writer, Director and Producer
CJ Jones
For CJ Jones, 2020 brought opportunity to live his passion. Having a decades long career as a deaf comedian, actor, entertainer, writer, director and producer, Jones is using his wealth of knowledge and experience in the entertainment industry to give back. He's seen the need for education, accessibility and representation of deaf people and people with other disabilities in entertainment.
His mission is to be a force for progressive change and support for up-and-coming talent. As a legendary deaf comedian, Jones developed three one-man shows and toured the US, Japan, Sweden, Australia, Ecuador, and Canada. He co-wrote and directed six classic fairytales for children's television, a series called Once Upon A Sign. Jones produced the International Sign Language Theater Festival, which hosted theater artists from all over the US, Russia, and Mexico.
On the screen, Jones played Joseph in the 2017 summer hit, Baby Driver. This role made Jones the first black deaf actor in an international blockbuster. In 2017, he played Uriah, a leading role, in the indie horror film Door in the Woods, for which he won best actor at the Nashville Film Festival. Jones played Odin Branch in Stephen King's Castle Rock, a HULU Original series. Jones has been featured on United Shades of America with W. Kamau Bell, in 2018, and on Larry King Now in 2019. His upcoming work will include Avatar 2 with James Cameron, but not only as a cast member.
Jones was commissioned to create the Na'vi Sign Language for the Na'vi people, fictional alien characters in Avatar.